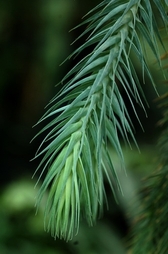 This fern ally is a lower taxa of lycopodium. Mostly endemic to tropical areas. The major population discovered in Peninsular Malaysia, Indonesia and New Guinea. They're very spectacular plant when well grown, though a low growth habit and some species are challenge to grow.

Generally the key to succeed in growing this plant is good air movement, with relatively high humidity and perfect drainage that constantly moist but not soggy (allow water flows throughout rapidly). Most of our species do best under bright shade. Only the bluish species that prefer a bit more shade. Huperzia squarrosum is only a specie like regular potted growing. Others seem to be stronger for mount or vertical growing in basket.

Initially we begin offer common/easy grower. Other collectible species would be available later of this year.
---
Please note:
- Prices are in US dollar and includes VAT & Paypal fee.
- Some items now can be shipped in pot (see notice in the description). If you prefer plant sent by this way please inform us in the order form. We will calculate the shipping cost and inform you in the draft invoice. However, for some country pot plant cannot be shipped anyway. Please check with your local authorities before ordering.
---